Help yourself and others with the power of NLP
Learn how to help yourself and others breakthrough challenges and become more successful with our comprehensive online Home Study course.
NLP is a method of influencing the brain's behaviour to enable a person to 'recode' the brain so that they can develop new and better behaviours and achieve their goals.
Our NLP Introduction, Diploma and Practitioner Package gives you an insight into this enthralling science and then teaches you everything you need to know to become a practitioner.
By learning how to harness the powerful tools of NLP, you'll be able not only to help yourself and others get more from life, you'll also be able to enjoy a rewarding and fulfilling career.
Imagine you have discovered ways to get rid of negative feelings that held you back for years… imagine knowing how to deal with difficult people, children, customers and much more… well, you're probably thinking that that would be useful wouldn't it? If you agree, and you're ready to learn now, then… this NLP Diploma course is for you.
What you can expect from our NLP Introduction, Diploma and Practitioner Package
This step by step Home Study course covers a n extensive range of topics which will not only give you an introduction to this fascinating subject, but will then take you on to a level where your knowledge will be much more in-depth and you will become sufficiently qualified to become a practitioner and so go on to help others.
The Practitioner element of the course has two modules that give you an introduction to the foundations and presuppositions of NLP, teaches you how to build closer relationships and make sense of your world, and provides you with models for setting and achieving goals. It covers everything from Temporal and Practicing Interpolation to an introduction to Neurolinguistics and Chunking.
The Diploma element of the course has four modules, bonus material and a special bonus:
Model Excellence; G.O.A.L.S (Getting On And Living Successfully); Metaphors (Who are You?); Watch the Power of Sub modalities at Work; Park Reality Before You Begin; Law of Requisite Variety (Flexibility is Key).
The five pillars of success and an effective Phobia Model, this module also includes how we think inside and how we communicate.
Stories for Change, Rapport, Interpretation and a Demonstration of Modelling. This module really starts to get to grips with becoming a Practitioner.
You will then learn the Goal Setting Strategies to Time-lines and Taking Responsibility.
The Bonus Material includes four additional topics that will add range and depth to your knowledge.
How does NLP improve individual and organisational performance?
The courses is delivered from an award winner, One of two master practitioners in Europe. Learn how to model other successful behaviours so you can replicate their results in you.
Set practical well-formed outcomes – the key to getting what you want.
Create your own personal state of excellence and maintain a resourceful state in others – the secret to personal success.
Recognise and use powerful language patterns to empower yourself and others.
Be empowered and successful in your personal relationships.
Become more persuasive and influential.
Manage stress and be free to choose your emotions, thoughts and behaviours.
Boost your confidence.
Change unwanted habits.
An online forum so that you can share your experiences and learnings with others on your course.
Webinars to learn and share from experienced and successful Master trainers.
David Key Master NLP practitioner Trainer has the following endorsements: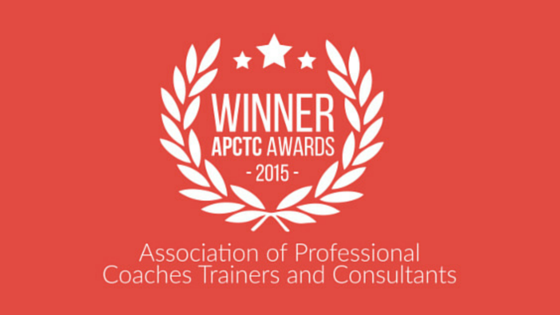 PRACTITIONER
Module 1
Introduction to NLP (The foundations of NLP)
Presuppositions of NLP (Empowering Beliefs which will move you to action and get you unstuck)
Conscious and Unconscious Mind (Understand why your unconscious mind is where its happening and how to tap into your creative genius)
Sensory Acuity & Rapport (Learn how to build closer relationships and blow away the misconceptions of body language)
Representational Systems & Eye Accessing Cues (Why the eyes are the window to the soul and how to make sense of your world)
SMART Goal Setting (An extremely useful GOAL achieving model)
NLP Present Goal Setting (when combined with SMART (old world) the NLP Present (New World) model, you will start achieving what you want quickly)
Module 2
Temporal Interpolation
Practicing Interpolation
Copying & Pasting Keyframes
Creating a Loop & Changing the Animation Speed
Advanced Anchoring (Learn how to get rid of negative emotional states that have been haunting you or other people for years in just a few minutes)
Emotional Freedom with Anchoring (Stop being hooked and controlled by other people, feel great instead of down, feel empowered when speaking in public or going into an interview, make it so other people feel great being around you, trigger positive feelings at the click of your fingers in the blink of an eye and much more)
Intro to Neurolinguistics & Chunking (Learn and master language patterns that can help you become more influential and persuasive, learn to cut through the banter to get to the heart of a problem when coaching, interviewing or selling, make overwhelming challenges seem more manageable and bearable when chunked down into bite sized tasks)
DIPLOMA
Module 1
Model Excellence
G.O.A.L.S (Getting On And Living Successfully)
Metaphors (Who are you?)
Watch the power of Submodalities at work
Park Reality before you begin
Law of Requisite Variety (Flexibility is Key)
Module 2
Five pillars of success
Phobia Model (Demonstration on Hemophobia Fear of Blood)
Think Feel Do (How we think inside)
Communication Model
Module 3
Eagle or chicken? (Stories for Change)
Body Sculpting (Rapport is a Key Element of Learning NLP)
Eye Accessing Cues
Modelling (Demonstration of Modelling)
Module 4
Well formed outcomes (Goal Setting Strategies)
SMART Methodology
Timelines
Taking Responsibility
The PRESENT
Bonus Material
Anchoring Basics
Values drive motivation, what's important to you ?
Sub-modalities your brains software for changing your future
The first model of NLP Meta Model
Plus Special Bonus
Radio Interview NLP for Formula 1 Drivers
Radio Phobia Demonstration with Globaphobic Paul Reason